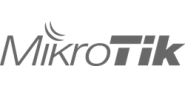 iSolutions is an Authorized Master Distributor of Conteg
Since its founding in 1998, CONTEG has continued its constant development and growth. Today, we are one of the leading manufacturers of complete solutions for data centers, telecommunication cabinets, and industrial enclosures. We provide global sales and technical support, have manufacturing plants equipped with the latest technologies, and also operate a data center testing laboratory. We supply our solutions to small businesses, large corporations as well as industrial customers.
Whether you are building wireless links across the seas, internet exchanges between countries or secure tunnels between banks – MikroTik can do it all.
• Best price/performance
• Millions of RouterOS powered devices are currently routing the world
• 25 years of developing networking software and hardware
• Over 200'000 RouterOS trained and certified network engineers
• Several thousand training sessions conducted each year
• World wide network of certified consultants
• Offering products that support simple CPEs to complex enterprise networks
• Thousands of pages of documentation, examples, application notes, and guides
Ethernet routers
Switches
Wireless systems
Wireless for home and office
LTE/5G products
RouterBOARD
Ethernet routers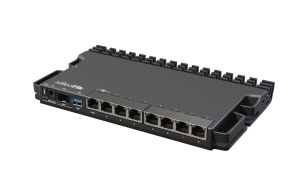 RB5009UG+S+IN mt.lv/p/543
The ultimate heavy-duty home lab router – unprecedented processing power in such a small
form factor.
• Marvell Armada 4-core ARMv8 1.4 GHz CPU
• 1GB of DDR4 RAM and 1GB NAND storage
• 1x 2.5 Gigabit Ethernet, 7x Gigabit Ethernet
• 10G SFP+ cage
• Indoor desktop metal enclosure, that works as a massive heat sink
• Full size USB v3.0
• With the K-79 mounting kit, you can fit four of these new routers in a single 1U rackmount space!
Switches
Wireless systems
Wireless for home and office
LTE/5G products
RouterBOARD
have an inquiry?
Please submit your request via the email form.