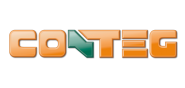 iSolutions is an Authorized Distributor of Conteg
Since its founding in 1998, CONTEG has continued its constant development and growth. Today, we are one of the leading manufacturers of complete solutions for data centers, telecommunication cabinets, and industrial enclosures. We provide global sales and technical support, have manufacturing plants equipped with the latest technologies, and also operate a data center testing laboratory. We supply our solutions to small businesses, large corporations as well as industrial customers.
What Conteg do?
We manufacture and supply ITC racks and industrial and outdoor enclosures; complete solutions for data centers including systems of precision cooling, intelligent power distribution, monitoring systems, and cable management systems. 
Our innovative and modular products and solutions are in line with current industry trends. Their quality and functionality can be endorsed by our global customers. They are used throughout the IT industry when deploying servers, UPS, and other components and to manage the structured cabling systems both inside and outside the racks. 
RACKS & FRAMES
Free-Standing Racks
Open Frames
Wall-Mount & SOHO Racks
COOLING & VENTILATION
Cooling at the IT Rack Level
In-row Cooling
Above-rack Cooling
Chillers
Ventilation Units
Airflow Management
MONITORING & SECURITY
Enviromental Monitoring
Access Control Systems
Fire Protection Systems
KVM Switch
CONTEG Pro Server
DCIM
CABLE MANAGEMENT
High Density Wire Management
Optical Pathway System
Management of Metallic Cables
Standard Cable Management
PDU
Managed PDU
Monitored PDU
Basic PDU
ACCESSORIES
Free-Standing Racks
Open Frames
SOHO Mini REH 10″
Wall-mounting Fiber-optic
Splice Box
RAMOS Ultra
RAMOS Optimax
RAMOS ACS
RAMOS Plus
RAMOS Mini
PDU
have an inquiry?
Please submit your request via the email form.